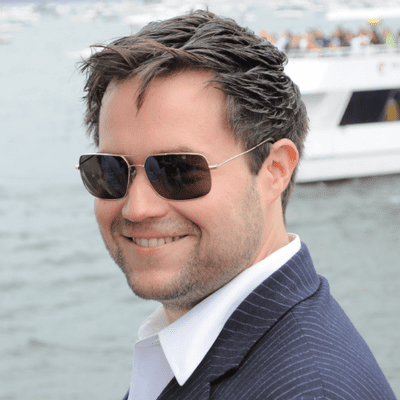 Summary
You are the Swiss Army Knife of enterprise marketing. VP of Marketing, Apptio
I spent 4 years in the Navy as a submarine sonar technician, received my bachelor's degree while working full time managing the construction of a 42-story skyscraper, was a general partner at a private equity fund, was one of the first hires on the Microsoft Azure business team, and have had multi-person, multi-month engagements frequently extending to years. I founded and have run a digital marketing agency, for over a decade generating over $9m in revenue.
Strengths
Enterprise B2B Demand
Optimization of marketing to sales handoff. Improving lead development and inside sales team follow up.
Growth Marketing
Nearly a decade of paid channel optimization, most notably Google Ads and LinkedIn. Excel junky.
Revenue Ops and Martech
Years of experience in connecting marketing systems to improve user experience and team efficiencies. Proficient in most web development languages.
User Experience
Passionate about visual design and UX.
Marketing and Web Technologies
html
css
php
javascript
api
salesforce
hubspot
marketo
clearbit
zapier
adwords
seo
sem
linkedin
facebook
bizible
Experience
Founder & Demand and Martech Consultant
Totib Growth 2008 – ongoing New York, NY
Planning and executing systems and processes designed to maximize return on marketing and sales investments. Managing global online and offline demand campaigns. Optimizing paid and organic channels. Deploying and managing marketing technologies including CRM, marketing automation, lead enrichment, and the website broadly. First paying client remains a client today, 11 years later.
An overview of my marketing expertise can be found here.
Notable clients: MediaSpot Technology: chief marketing officer; Skilljar: demand and martech (2 year); Amperity: built demand engine (2 years); Apptio: built demand engine (3.5 years); Microsoft: commercial launch, gtm, and demand (4 years)
Founder & General Partner
Commercial Partners 2006 – 2008 San Francisco, CA
I founded this company with 2 other partners (one financial backer and one real estate industry veteran) to use technology to become the dominant Commercial Real Estate business in the US.
My day to day responsibilities including leading the sales team, orchestrating the search, business development, and the analysis, acquisition, management, and disposition of real estate and small businesses for the purposes of a short-term cash flow and capital appreciation.
To learn more, you can read more about my experience here.
Director of Capital Planning
Jones Lang LaSalle 2003 – 2006 San Francisco, CA
Controller of Bank of America's real estate capital budget, representing more than $1.5bn in 2006 covering all spend on a global real estate portfolio totaling 82m square feet over 8,400 properties. Proposed and implemented a control program that was on track to save Bank of America over $200m in capital spend in FY06.
Project Manager
Various 1998 – 2003 Seattle, WA
Applied management, learning, and attention to detail learned in the Navy to managing teams and deploying $350M in construction projects including a 42-story retail, hotel, and residential tower in Bellevue, WA.
Submarine Sonar Technician
United States Navy / Defence Intelligence Agency Pearl Harbor, HI
Acoustical intelligence (ACINT) expert on all matters pertaining special operations missions, requiring a Top Secret security clearance.
Education
Bachelors in Business Administration
University of Phoenix GPA 3.9 / 4